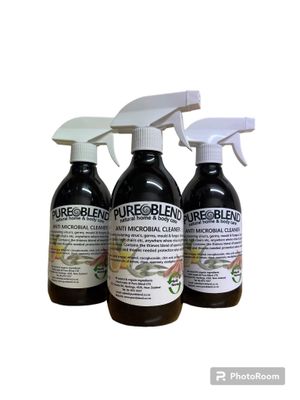 ANTI MICROBIAL CLEANER
Pure Blend
$16.00
Kills virus's and germs of all kinds, strong essential oils (thieves Blend). thieves used this blend to protect themselves from the plague when robbing graves.
protection from even mutating virus's, germs, mould & fungus. spray around toilets benches babies toys & high chair and anywhere where germs need to be eliminated. cleans and shines glass and benchtops etc.
Contains: white vinegar, ethanol, water, cocoglucoside, citric acid, potassium sorbate, & strong pure essential oils of lemon, rosemary, eucalyptus, clove & cinnamon.
SKU: AMC500