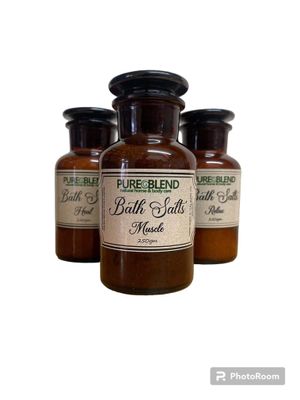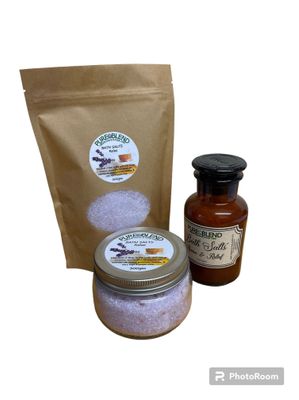 MEDICINAL BATH SALTS
Pure Blend
$10.00
Very relaxing mix of Himalayan salt and magnesium sulphate. four different kinds.
Relax is a mix of lavender, rose geranium, & clary sage
Muscle is a mix of wintergreen, peppermint, ginger & grapefruit
Love is a mix of rose geranium, patchouli & ylang ylang essential oils & jasmine, rose, sandalwood natural fragrance oils
Heal is a mix of clay, lavender, palmarosa, patchouli & sweet orange essential oils.
Revive is a mix of carrot oil, frankincense, cedarwood, patchouli, bergamot, tea tree & thyme essential oils.
SKU: MBS300RX